March 30th 2020 | COVID-19-UPDATE
Authors' Organisations Joint Statement on COVID-19 Crisis
As the COVID-19 pandemic ravages our societies, including the cultural and creative sectors, authors' organizations stand in solidarity with all those affected by the virus and we support measures taken to contain it.
Read full Statement of ESCA, EWC, FERA, FSE and IMAGO here.
---
Bring culture back, Ms. President!
Following the announcement of the Commissioner-Designates and their portfolios by President Ursula von der Leyen last Tuesday, Culture Action launched a public campaign urging Ms. President to bring culture back!
Support the campaign and sign here now https://bit.ly/2lRP7Vq
---
Round Table "Copyright Policy in Music and Film" – Expert Talks
On May 21, 2019, upon invitation by EU XXL Film, representatives of the ADA – Austrian Directors' Association, AKM & austro mechana, the Austrian Filmmakers' Association, GEMA, MICA – MUSIC Information Center AUSTRIA, the VdFS – Collecting Society of Audiovisual Authors, and the Austrian Federal Economic Chamber – Austrian Association for the Audiovisual & Film Industry discussed the new EU copyright directive. In June 2019 it entered into force and should be implemented by the member states of the European Union by June 2021. The new developments of prime importance for the film sector are the use of protected content by online content-sharing service providers (Art. 17), appropriate and proportionate remuneration (Art. 18), the transparency obligation (Art. 19), and the contract adjustment mechanism (Art. 20).
---
Filmmakers and the ORF – Austrian Broadcasting Corporation 2019-04-08
A two-day symposium on social justice and fair pay for artists and cultural workers held by representatives of the Off Scene took place between the 8thand 9thApril, 2019 at the Gartenbaukino in Vienna. As part of the symposium which was opened with an evaluation of the situation and outlooks to necessary changes, Fabian Eder, the chairman of the Austrian Filmmakers Association, took a critical look at the relationship between filmmakers and the ORF, to which he added a list of demands for future dealings with one another.
---
Bye Bye Creative and Diverse Europe? 2019-01-04
Evelyn Regner MEP and Interface Film invited MEPs and others interested to the the European Parliament in Brussels in order to present their work and proposals, resulting from various workshops and networking meetings, als well as their resolution.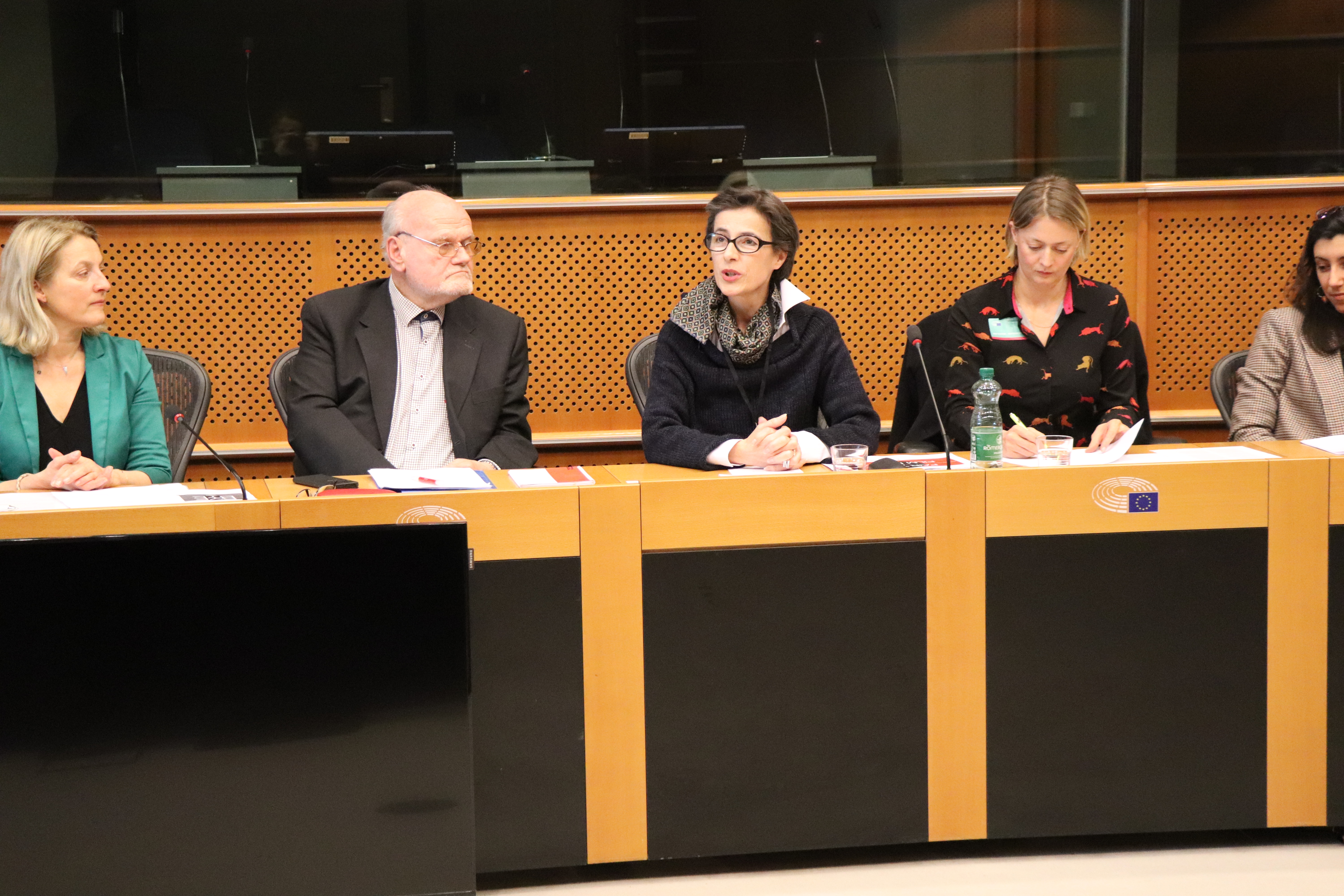 ---
Fair Trade for Film Making – Film policy at European level 2019-03-21 
European Film Breakfast @Diagonale'19, Festival of Austrian Film

Organized by Interface Film – an initiative of EU XXL Film. With the kind support of Creative Europe Desk Austria – MEDIA.

During the European Film Breakfast as part of Diagonale'19 Zora Bachmann and Kurt Brazda presented the initiative Interface Film, founded by EU XXL Film in November 2018, which focuses on working conditions, insurance and contract structures, gender equality, minimum pay and distribution opportunities. In a joint conversation with Daniela Padalewski-Gerber (aea) and Gernot Schödl (VdFS) cultural and film-political topics were collected and discussed. In addition, 30-40 representatives of the industry took the invitation as an opportunity for an inspiring exchange.